Microsoft finally releases tabbed File Explorer for Windows 11
Posted on October 18, 2022 by michaelm
Microsoft has released the long-awaited Windows 11 tabbed File Explorer, Suggested Actions, Taskbar Overflow features, and Task Manager quick-access features in a new preview cumulative update.
Microsoft has released the Windows 11 KB5019509 preview cumulative update to enable new features that were not ready when 22H2 was released.
Microsoft says that they will start to roll out the new features to those who installed today's preview update but that it may take some time before it's enabled on all Windows 11 devices.
Once the cumulative update is installed, Windows 11 users will slowly have the new features enabled.
The most eagerly anticipated feature is the new tabbed File Explorer interface, which allows you to open multiple folder tabs within a single interface.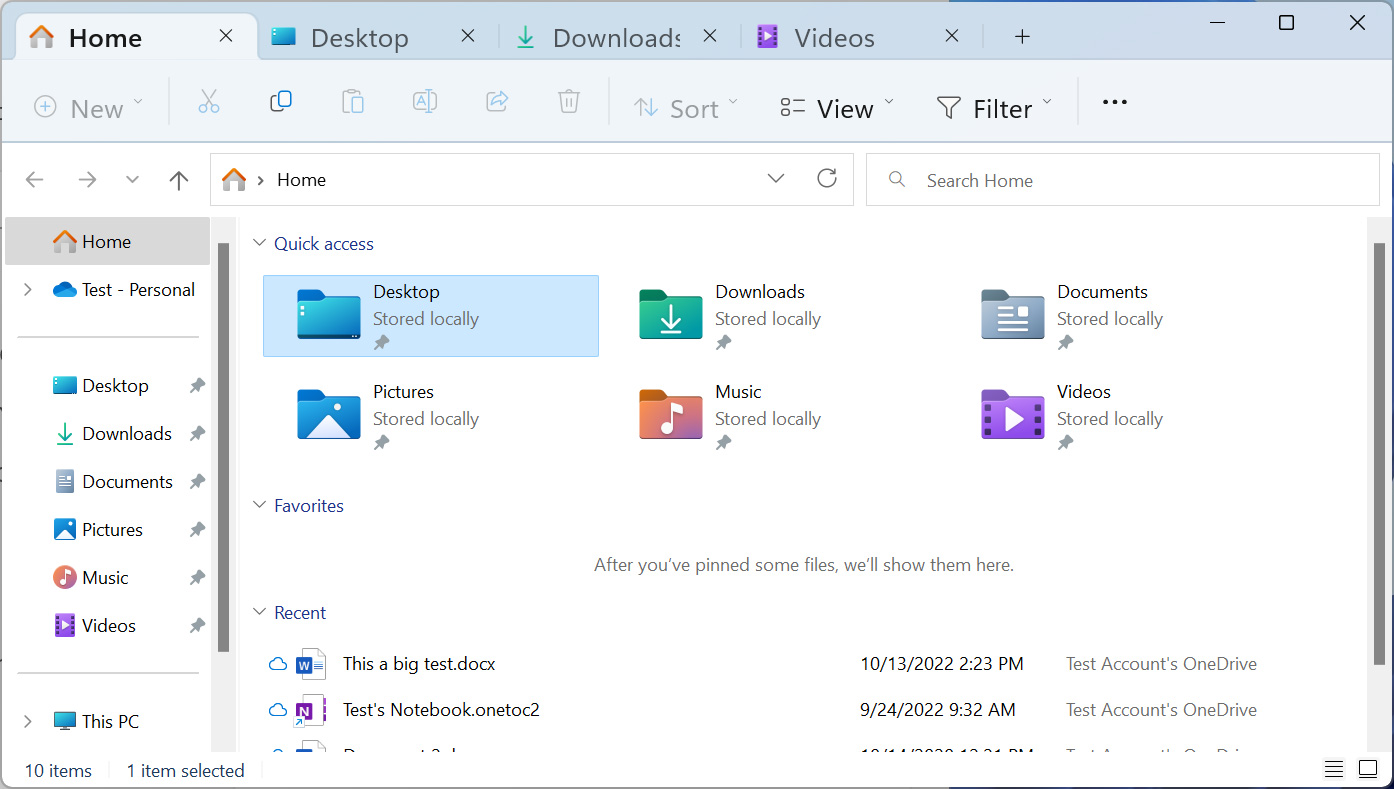 Microsoft is also introducing the new Suggested Actions feature, which allows you to select text in Notepad or other applications and have Windows automatically prompt you to perform an associated action.
For example, if you select a number, Windows will ask if you wish to call it, or if you choose a date, Windows will prompt you to create a calendar event, as shown below.

The new update also comes with the Taskbar overflow feature that will show a small submenu of open taskbar items when the taskbar fills up with open applications.

Finally, Microsoft has brought back the ability to launch the Task Manager by right-clicking anywhere on the Windows 11 Task Bar. This feature was removed with the initial release of Windows 11, causing many users to right-click on the taskbar for no reason constantly.
Unfortunately, these features are still rolling out and will not be available to all Windows 11 users immediately, even after installing today's optional update.
Therefore, if you do not have these features yet, please be patient as Microsoft rolls them out over the next few days.
For Windows 11 users who choose not to install today's optional update, these features will be included as part of the mandatory November Patch Tuesday cumulative updates.
Original Posts: Microsoft finally releases tabbed File Explorer for Windows 11
Share this
[wp_social_sharing social_options='facebook,twitter,linkedin' twitter_username='arjun077' facebook_text='Share on Facebook' twitter_text='Share on Twitter' linkedin_text='Share on Linkedin' pinterest_text='Share on Pinterest' xing_text='Share on Xing' reddit_text='Share on Reddit' icon_order='f,t,l,p,x,r,i' show_icons='0' before_button_text='' text_position='' social_image='']