Microsoft Edge is getting 'Edge for Gamers' mode
Posted on May 22, 2023 by pradeepp
Microsoft is doubling its efforts to court the gaming community with a new feature, "Edge for Gamers" mode, which promises to elevate the user experience inside and outside gaming sessions.
In the initial descriptions provided by Microsoft, the Edge for Gamers mode will enable a variety of enhancements. It's said to introduce a gaming-focused homepage and add new sidebar apps that cater specifically to the needs of gamers.
One of the highlight features is an efficiency mode tailored for PC gaming, presumably designed to minimize browser resource usage to maximize in-game performance.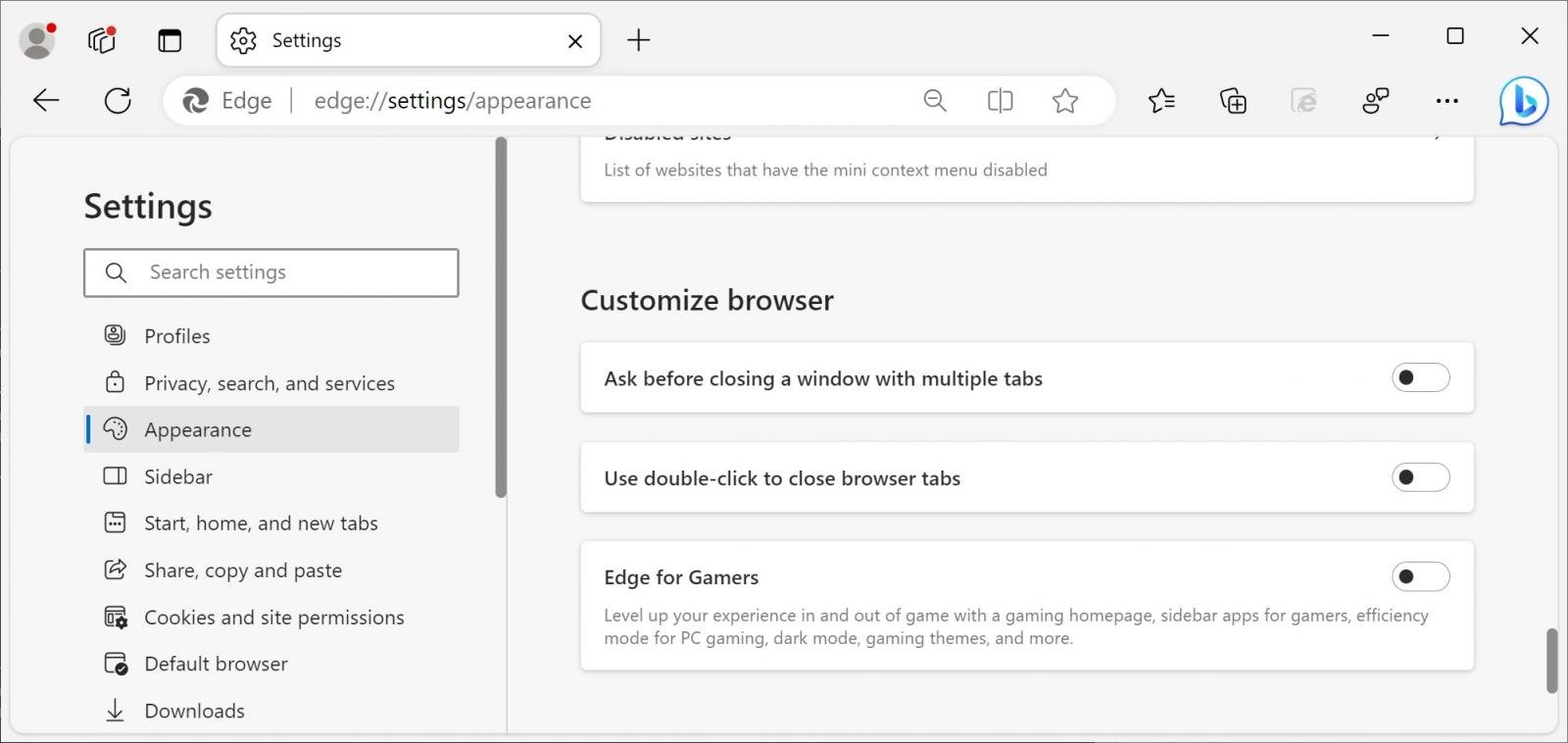 Dark mode and gaming-specific themes are also on the menu, offering customization options that align with popular gaming aesthetics.
Currently, Edge for Gamers mode is in the early stages of development.
At present, activating the mode doesn't significantly change the browser experience. However, once enabled, users are automatically redirected to the themes section of the Edge Add-ons Store, and apps for popular gaming platforms Discord and Twitch are added to the sidebar.
While it's still early days for the Edge for Gamers mode, Microsoft's move signals a growing interest in tailoring products and features for the gaming community.
Original Posts: Microsoft Edge is getting 'Edge for Gamers' mode
Share this
[wp_social_sharing social_options='facebook,twitter,linkedin' twitter_username='arjun077' facebook_text='Share on Facebook' twitter_text='Share on Twitter' linkedin_text='Share on Linkedin' pinterest_text='Share on Pinterest' xing_text='Share on Xing' reddit_text='Share on Reddit' icon_order='f,t,l,p,x,r,i' show_icons='0' before_button_text='' text_position='' social_image='']